Wake & Surf Tech on Lock
Moomba® wakes and waves are different because they feature clean lips, long pockets and taller waves. Innovations like industry-exclusive AutoWake® with Multi-Sensor Technology, the wake-shaping Moomba SmartPlate™ and Flow 2.0 and 3.0 Surf Systems create a more consistent and epic canvas for you on the water.
SMARTER WAKES & WAVES. AUTOMATICALLY.
AutoWake with Multi-Sensor Technology features four patented systems that work together to automatically and continuously manage the position of your hull for a perfect and repeatable wake for every rider, in every water condition.
*The AutoWake patented technology is covered by U.S. Patent Nos. 8,798,825, 9,689,395, 9,828,075, 9,873,491 and other patents pending. See more at www.skierschoice.com/patents-trademarks/.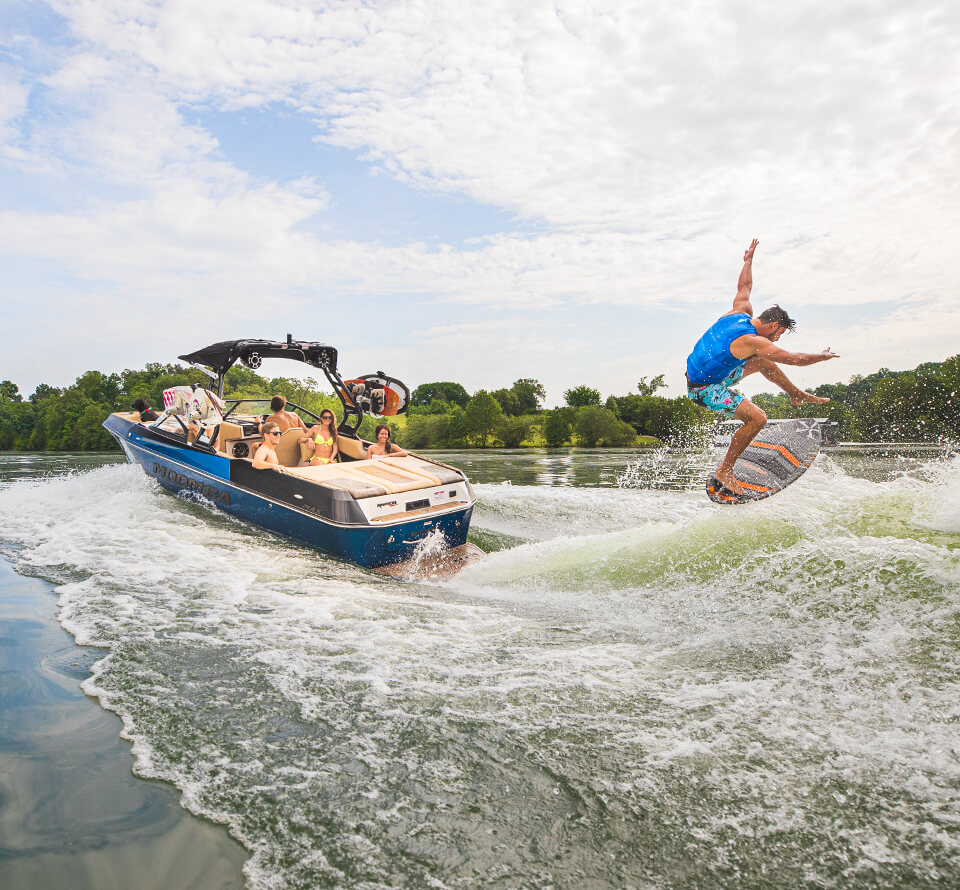 FLOW 2.0 SURF SYSTEM
Moomba's Flow 2.0 Surf System delivers the long pockets and clean lips every wake surfer craves.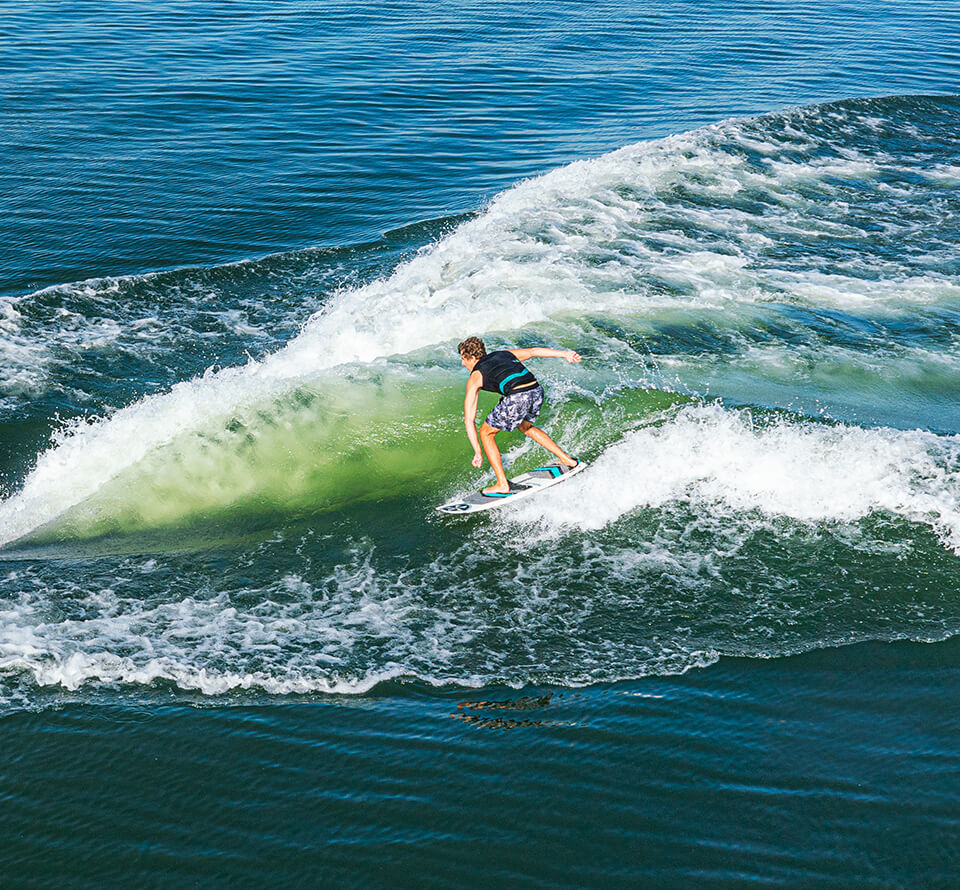 FLOW 3.0 SURF SYSTEM
Our patented Flow 3.0 Surf system is available on the 2020 Kaiyen, Makai, Craz, and Mojo. This system features an updated design that cleans up the face of the wave, resulting in a better wave and a better day on the water.
*The Flow 3.0 Surf System technology is covered by U.S. Patent Nos. 10,040,522, 10,112,688, 10,202,177, 10,239,591, 10,370,071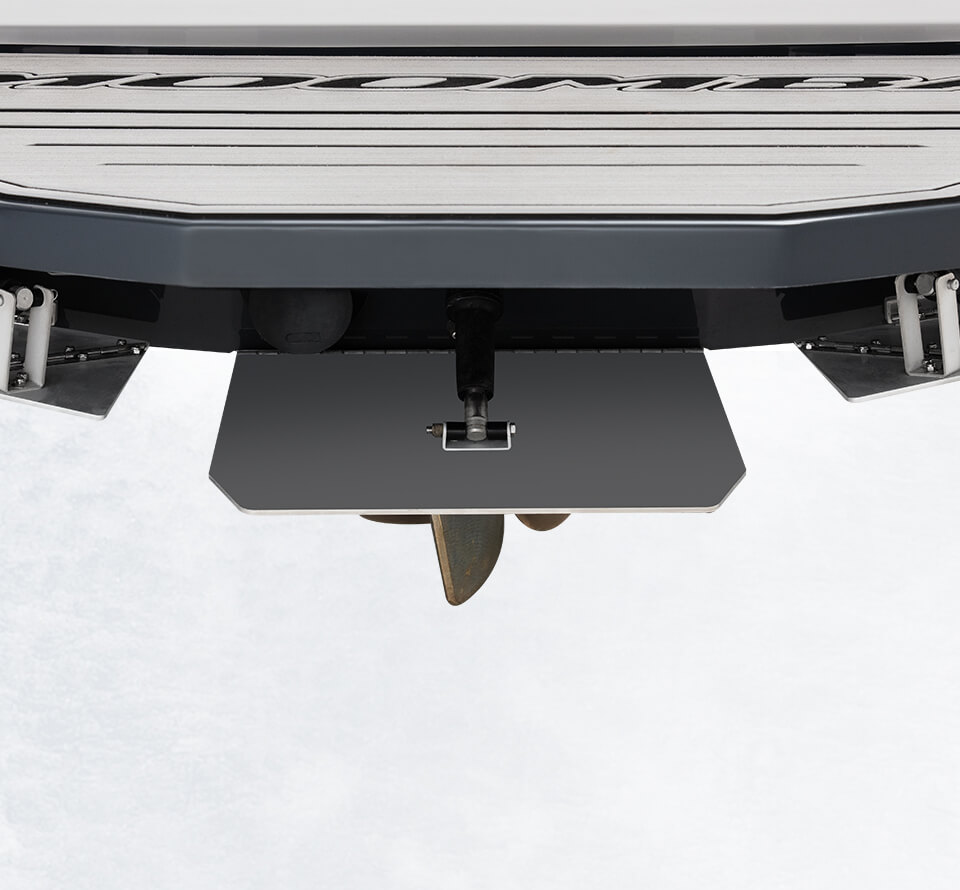 MOOMBA SMARTPLATE 2.0
The second-generation Moomba® SmartPlate™ is nearly 50% larger than its predecessor, providing increased shaping capability and even more planning assistance when the boat is fully loaded.
G3 BALLAST SYSTEM
Get your ballast just right with up to 4,000 lbs. standard on Moomba's larger boats. That's some serious wake action. No matter what you choose, know that every Moomba's ballast system is designed specifically for good times and great waves.
OPTIONAL G6 BALLAST SYSTEM
Upgrade your Moomba and decrease your ballast fill time with the optional G6 Ballast System. With six pumps, it works twice as fast as the G3 Ballast System to fill your ballast. Standard on the Makai and Kaiyen.