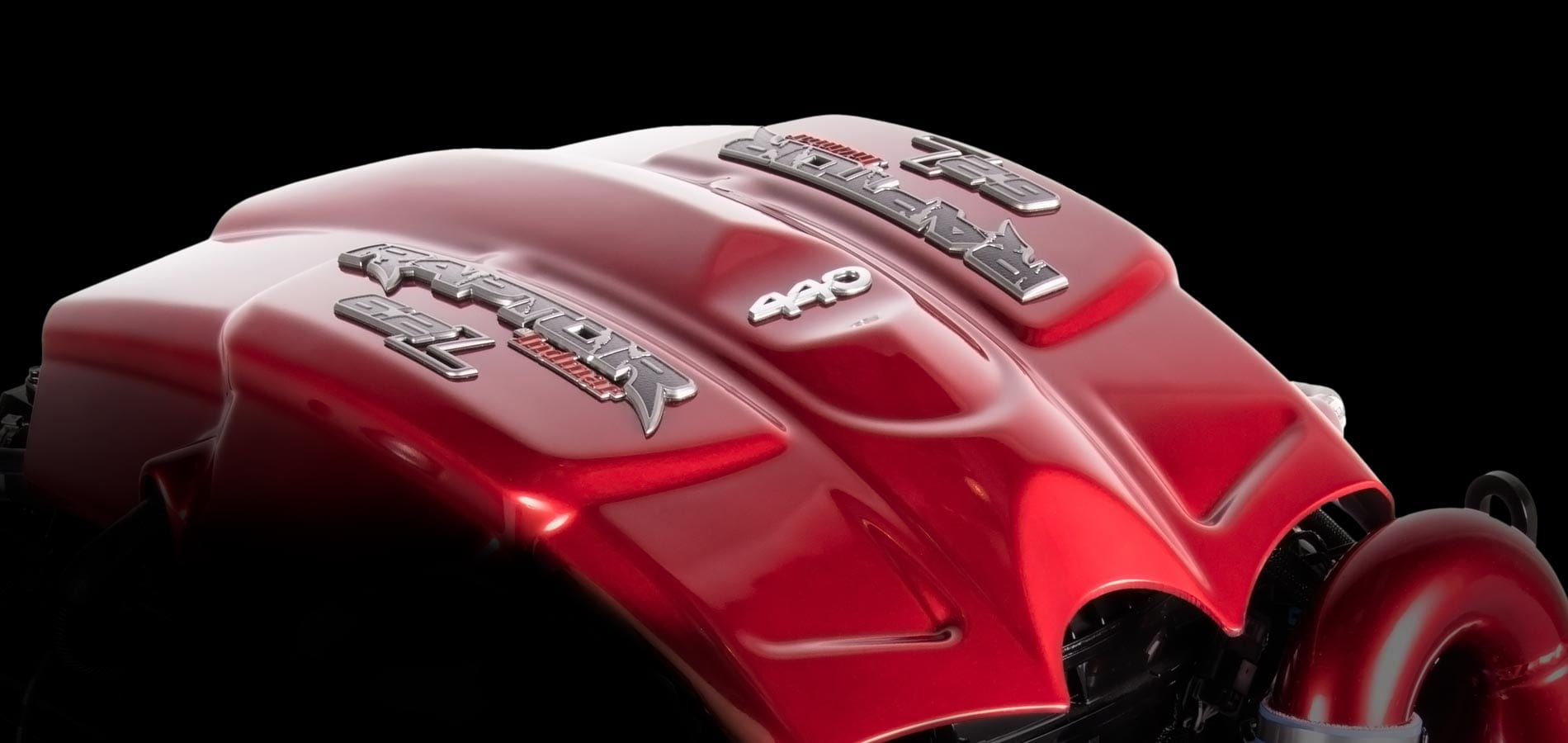 FUEL SIPPING OVERACHIEVER




89 Octane Unleaded (Maximum 10% Ethanol)

Semi Synthetic 5W-30 Oil Meeting API Rating SN

EACH ENGINE MANUFACTURER HAS ITS OWN SELLING FEATURES, HERE ARE THE RAPTOR SERIES ADVANTAGES AND PREMIUM UPGRADES THAT COME STANDARD.
CHALLENGE INBOARD PERFORMANCE, BEGINNING WITH THE BLOCK
The Raptor Series by Indmar is based off a proven workhorse, the Built Ford Tough® 6.2L 16 Valve V8 SOHC Super Duty Block. This is the same state-of-the-art engine powering the F-Series Super Duty Trucks that boasts best-in-class gas horsepower and max tow ratings.
With more F-Series Trucks on the road with 250,000 plus miles than any other brand, you can rest assured the Raptor Series by Indmar is built on a foundation that is engineered to last.
UP TO 20% MORE FUEL EFFICIENT
Our computer controlled sequential firing multiport EFI system, coupled with the additional control of wide-band air/fuel sensors and dual spark plugs, makes for a leaner running engine which equates to better fuel economy and lower emissions.
Best-in-class torque and horsepower result in lower RPM ranges (2,500 – 3,500) giving you the ability to efficiently push the weight demands of the sport.
MARINE SPECIFIC OIL PAN AND PICK-UP TUBE
Designed to optimize oil pick-up at steep boat angles and high G turns. The purpose built marine oil pan takes away the worry of oil starvation by controlling how the oil moves around while towing all water-sport disciplines.
Closed cooled engine technology maintains consistent engine temperatures contributing to better fuel economy and performance. This technology ultimately eliminates corrosion while providing protection from aquatic invasive species, leading to longer engine life.
Time proven, aviation grade dual spark plugs provide more power per liter and redundancy in emissions systems and more efficient combustion leading to increased fuel economy, reliability and cleaner emissions. Dual Spark plugs also extend the spark plug service life to 300 hours.
PERFORMANCE MANAGEMENT SYSTEM
Innovative and intuitive components that constantly monitor conditions and driver input to optimize performance and efficiency of the engine while adding an extra layer of protection by staying one step ahead.
Combining the overhead cam engine design with Indmar's transmission results in an engine that runs smoother and quieter than any other inboard on the water.
5-Year Factory Warranty
PEACE OF MIND PROTECTION
Not only does Indmar's Raptor Series offer more power, more torque and better fuel economy. More protection and peace of mind also come standard with our full 5-Year Factory Warranty.
Indmar's 5-Year Factory Warranty is administered directly through Indmar Products, Inc. and is fully transferable. There are no third parties or insurance involvement. The Raptor Series is an exclusive line-up that defies every challenge, especially the test of time.
---
5-YEAR WARRANTY
---
FACTORY BACKED
---
TRANSFERRABLE
---
COMES STANDARD
---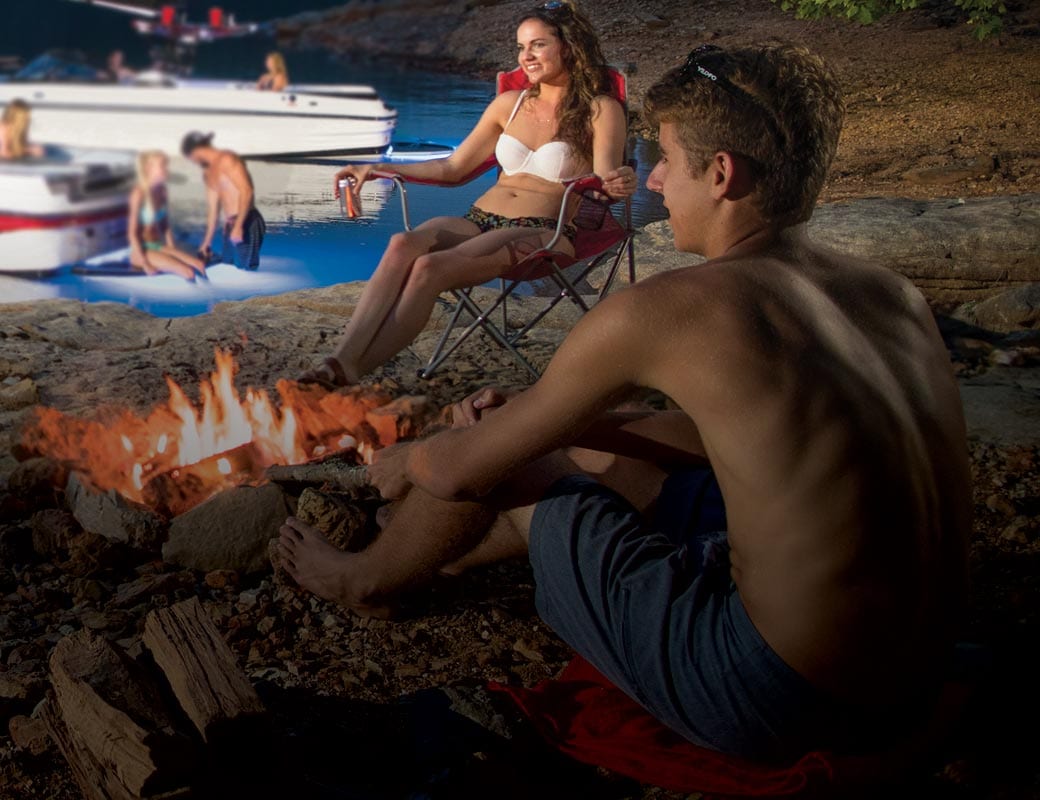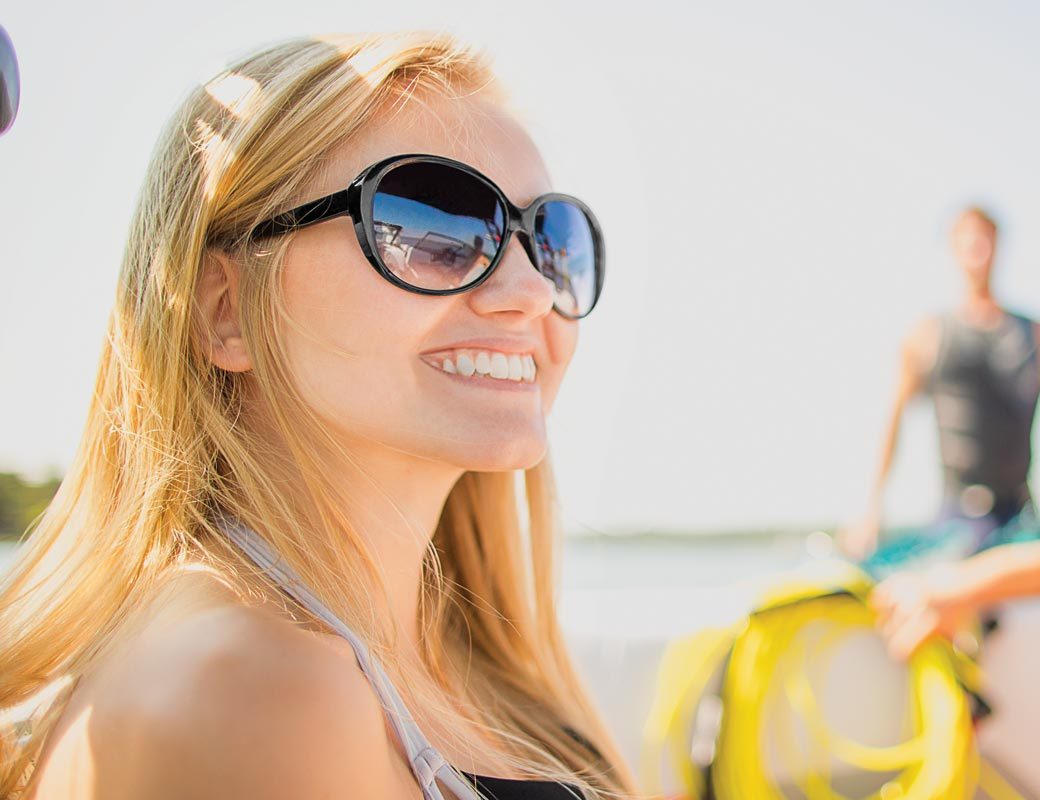 FIND OUT WHAT HAPPENS AFTER THE SALE
THE INDMAR OWNERSHIP EXPERIENCE
Buying a boat with an Indmar Marine Engine is like joining a family. A big thrill-seeking, adrenaline-fueled, happy family. Take comfort in knowing that our relationship does not end the day you drive off into the sunset with your new boat. Throughout your entire ownership experience, from the engines quality and performance, to the buying, maintenance and service, we at Indmar and our boat building partners along with our dealer network, are committed to providing you outstanding customer service.
Because it's an Indmar, there is very little required maintenance and when you need maintenance you have over 1,800 locations to service you no matter where you are in the world. Indmar personally trains and certifies each of their authorized technicians. Whether you are looking to purchase a new boat or service your existing one, you can expect a first-class experience with professional service, high quality genuine Indmar parts and certified technicians that have been specially trained by Indmar to ensure your service or repairs meet our specifications.