All Power. No Worries.
Experience tow-focused torque and proven workhorse power from every Moomba® Raptor by Indmar engine. Featuring best-in class horsepower, torque, great fuel efficiency and low emissions, they're the perfect power plant for endless summer fun.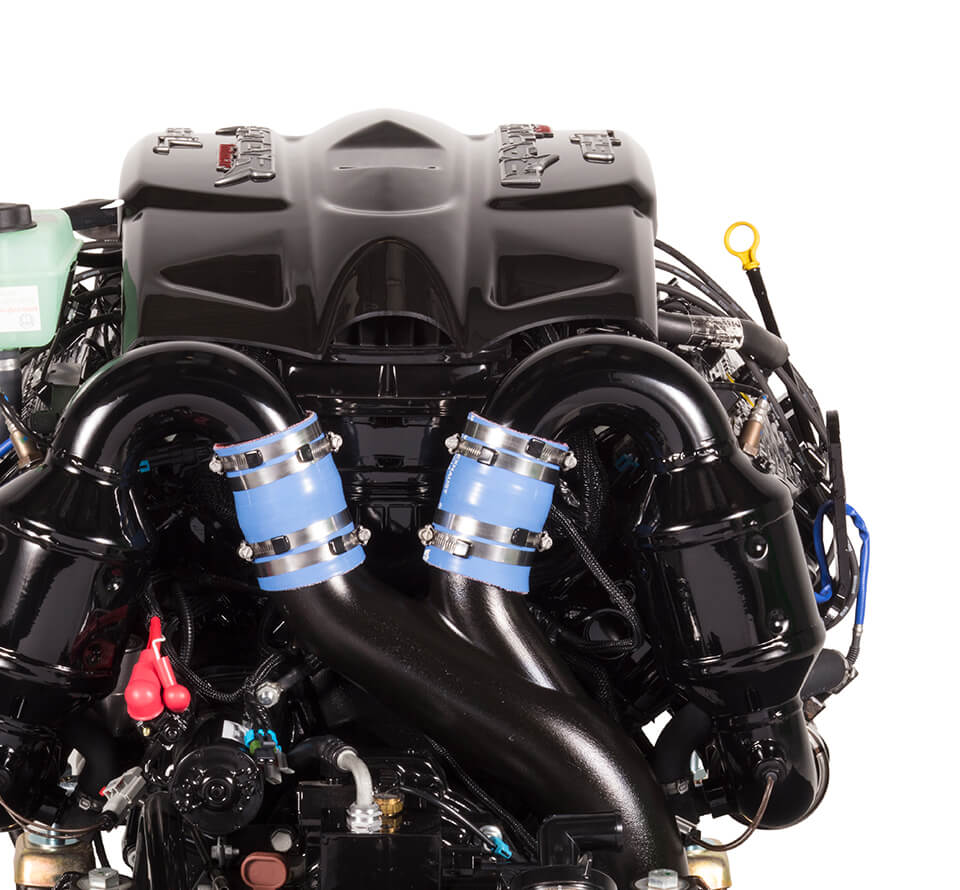 PROVEN PERFORMANCE
Yesterday's performance mantra was focused on horsepower—a necessary component for top end speed, but not the right metric for loaded boats in big wake applications. While horsepower is still important today, our power philosophy is centered around torque and water-specific engineering. With Raptor by Indmar's 6.2L displacement, dual spark plug cylinders and a next-generation silent exhaust system, we're not just meeting water sports enthusiasts' expectations. We're setting them.
Closed Cooled Comes Standard.
There is no need to upgrade to a close cooled engine with Moomba®. Every Raptor by Indmar engine is close cooled as factory equipment. Even on the base Raptor 400. Close cooled engines optimize and maintain consistent temperatures better to reduce wear and tear and corrosion–extending engine life and delivering value to Moomba owners that no other boat in the class can touch.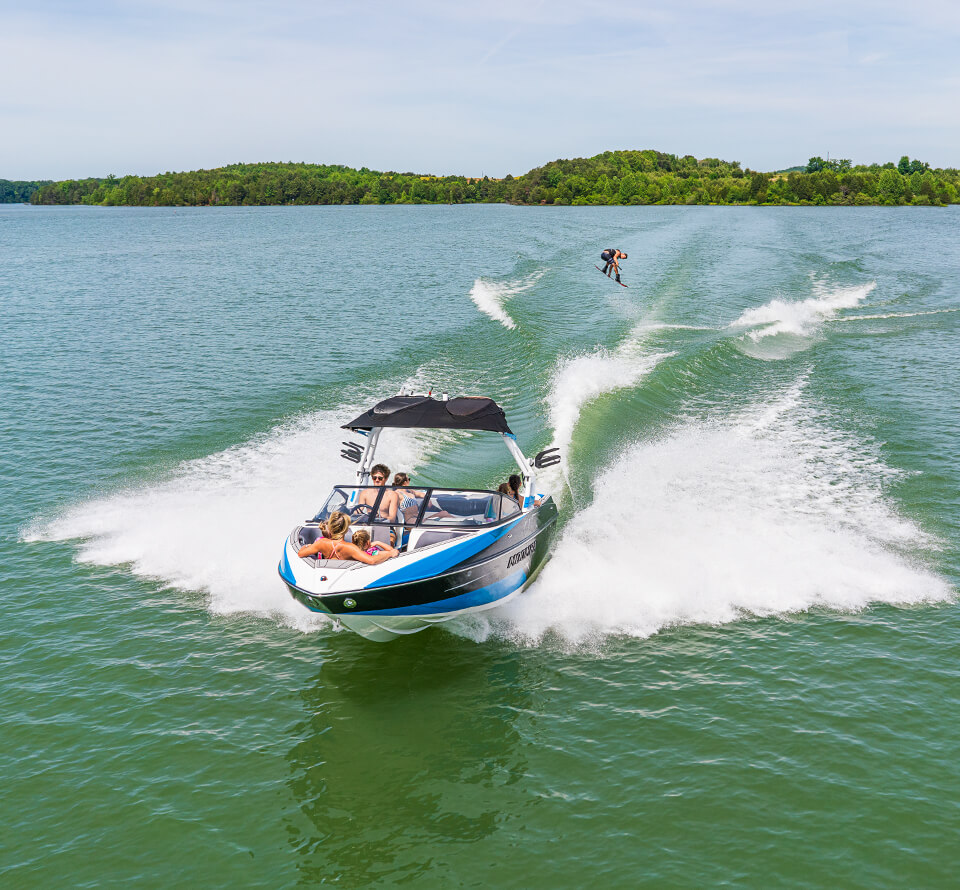 TOW-FOCUSED TORQUE
Off-the-line boat planing and lightning fast rider pulls are now a reality thanks to Raptor by Indmar's low-end RPM power technology, known as Torque Centric Performance (TCP). TCP provides best in-class torque and horsepower where you need it most: between 2,500 and 3,500 RPMs. Even with full ballast and a maxed-out crew onboard, Ford® Raptor engine delivers immediate throttle and plane for unparalleled performance in wake sport applications.
FUEL EFFICIENT
The Raptor 6.2L engines are inherently more efficient, giving you more low-end power while consuming less fuel. That conveniently translates to more time on the water and less time at the pump.
Raptor by Indmar 400
FAR FROM STANDARD
With the Raptor by Indmar 400, you get best-in-class horsepower as a standard. The 6.2L Raptor Series by Indmar 400 is designed to provide 404 ft-lbs of torque at a moment's notice—giving you faster acceleration, less time to plane, reduced wear-and-tear and better fuel economy.
Raptor by Indmar 450
Even More Punch
For most applications, the standard Raptor by Indmar 400 offers plenty of power, but if you like a little extra torque to get on plane or just prefer to get there faster opt for an additional 48 HP and 46 ft-lbs of torque with the Raptor by Indmar 6.2L 450 upgrade.