The first Ecoboost marine engine in the world.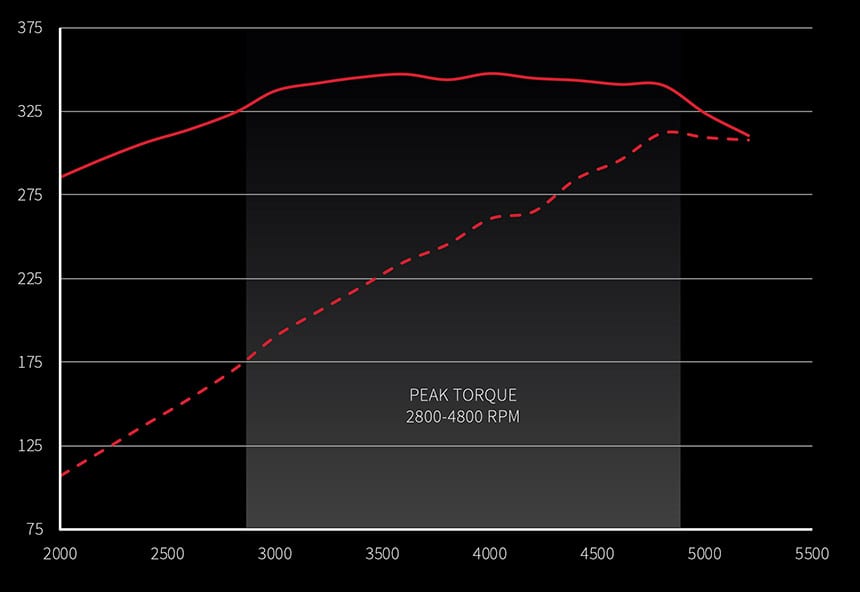 93 Octane Unleaded (Maximum 10% Ethanol)
Fully Synthetic 15W-50 Oil Meeting API Rating SN
THE ONLY TURBOCHARGED MARINE ENGINE IN ITS SEGMENT AND THE MOST POWERFUL INBOARD MARINE ENGINE PER LITER, PACKING 135 HORSES PER LITER.
High torque at a low rpm range results in increased loading capability and quicker time to plane.
CLASS-LEADING PERFORMANCE
It's the only turbocharged marine engine in its segment and the most powerful inboard marine engine per liter, packing 135 horsepower per liter.
Achieves power at 4,800 rpm versus 8,000 rpm resulting in less vibration and an overall smoother and quieter boating experience.
Serviceability is painless thanks to Indmar's easily accessible single point drain, easy access water separating fuel filter, high mounted oil cartridge style oil filter and components.
Smaller engine, means more space for storage.
5-Year Factory Backed Warranty.
Increased output per liter is generated by a low-inertia twin scroll turbocharger to deliver ultrafast time-to-torque and performance that packs a V8 punch.
TWIN-INDEPENDENT CAM TIMING (TI-VCT)
Ti-VCT opens and closes valves with precise timing to match the load condition of the moment, optimizing power and efficiency across the entire power band.
GASOLINE TURBOCHARGED DIRECT INJECTION (GTDI)
Power maximizing direct injection delivers a fine mist of fuel directly into the combustion chamber to maximize power and improve fuel efficiency.
Closed cooling engine technology maintains consistent engine temperature contributing to better performance. Closed Cooling and a 300 Series Stainless Steel Exhaust System ultimately eliminate internal corrosion while providing protection from aquatic invasive species, leading to a longer engine life.
5-Year Factory Warranty
PEACE OF MIND PROTECTION
Not only does Indmar's Raptor Series offer more power, more torque and better fuel economy. More protection and peace of mind also come standard with our full 5-Year Factory Warranty.
Indmar's 5-Year Factory Warranty is administered directly through Indmar Products, Inc. and is fully transferable. There are no third parties or insurance involvement. The Raptor Series is an exclusive line-up that defies every challenge, especially the test of time.
---
5-YEAR WARRANTY
---
FACTORY BACKED
---
TRANSFERRABLE
---
COMES STANDARD
---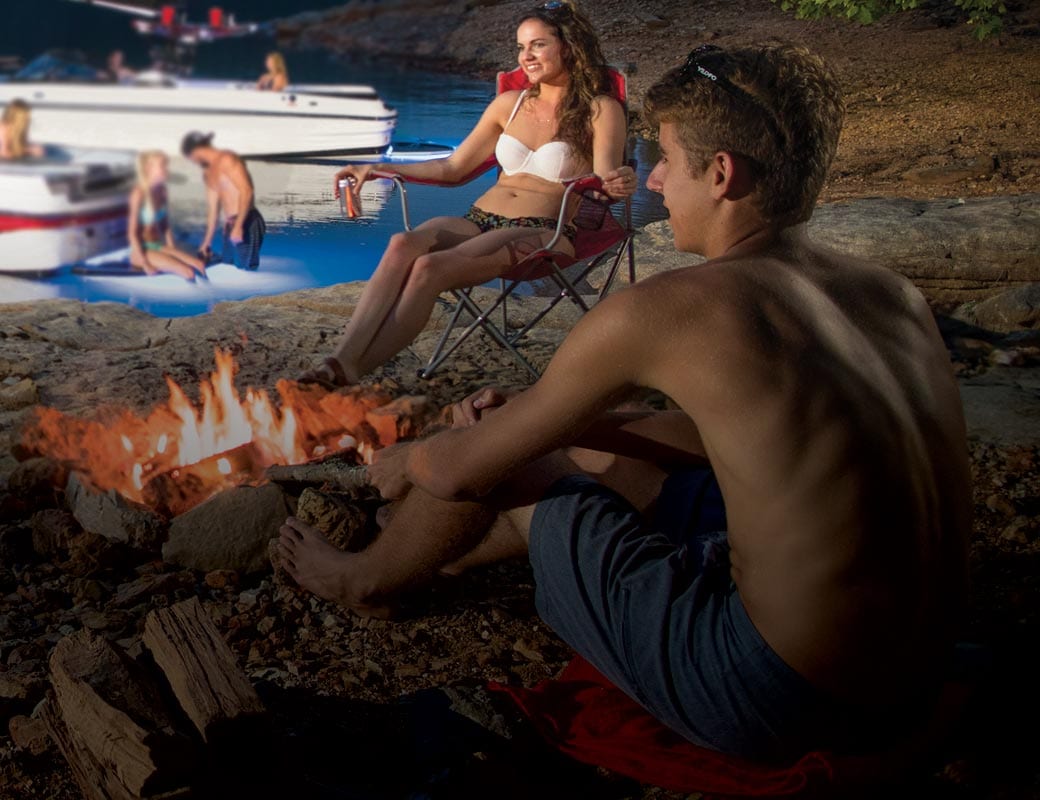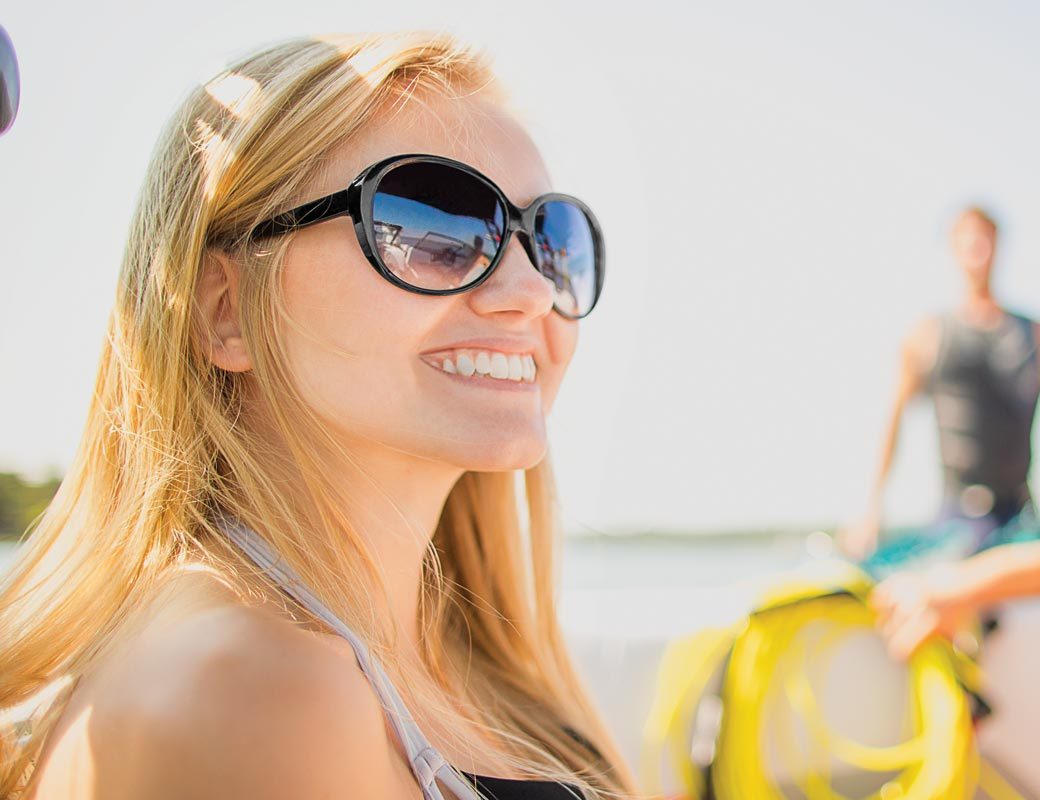 FIND OUT WHAT HAPPENS AFTER THE SALE
THE INDMAR OWNERSHIP EXPERIENCE
Buying a boat with an Indmar Marine Engine is like joining a family. A big thrill-seeking, adrenaline-fueled, happy family. Take comfort in knowing that our relationship does not end the day you drive off into the sunset with your new boat. Throughout your entire ownership experience, from the engines quality and performance, to the buying, maintenance and service, we at Indmar and our boat building partners along with our dealer network, are committed to providing you outstanding customer service.
Because it's an Indmar, there is very little required maintenance and when you need maintenance you have over 1,800 locations to service you no matter where you are in the world. Indmar personally trains and certifies each of their authorized technicians. Whether you are looking to purchase a new boat or service your existing one, you can expect a first-class experience with professional service, high quality genuine Indmar parts and certified technicians that have been specially trained by Indmar to ensure your service or repairs meet our specifications.